With Melbourne fast growing into being one of the main financial hubs in Asia, and with the advent of globalisation, organisations and corporations here are moving rapidly. It is no longer uncommon to witness the number of personnel in a company growing exponentially in a short period of time. In view of this, there is now a heightened importance on team-building; getting your employees out of the office and spending time together in a much less formal environment will allow for an organic team bonding experience that is bound to translate into the office. Team building brings people closer together, encouraging them to socialise and make deeper connections with one another – this leads to a positive work environment where people communicate better and understand each other's strengths and weaknesses.
With that being said, let's take a look at the top five (not listed in any particular order) corporate team building activities that can be found in Melbourne!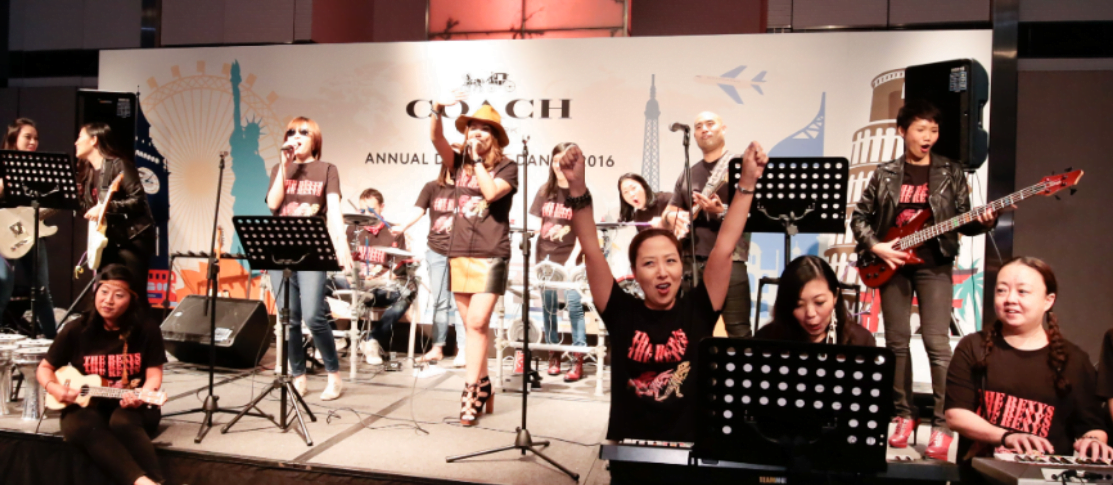 Have you ever been to a concert and found yourself captivated by the music being played by the band on stage? Have you ever had a childhood dream of singing your favourite hit song from Men at Work? TEAM MUSIC is definitely the place to be for such dreams to come to fulfilment!
Bring your team down, and have experienced musicians coaching them on how to play music in a band! This includes the whole full works of having drums, guitars, percussion, ukuleles, bass guitars, keyboards and singers. By the end of each session, you and your team would have played through and be able to perform two popular songs that you regularly hear on the radio.
If that sounds challenging – keep in mind that Team Music has done this hundreds of times, for participants with minimal or even zero musical experience with an extremely high success rate! Each session will see your team be broken down into smaller groups, whereby they would then be attended to by one facilitator whose task is to teach each group on how to play a specific instrument. The magic happens, when these smaller groups come together again to play as one huge band!
Team Music has won numerous awards over the years, such as Human Resources HR Vendors of the Year 2018 Bronze (Singapore), Best Corporate Team Building & Conference Specialists by Lux Life Travel & Tourism Awards 2019(Hong Kong), and Most Valuable Companies 2019 for Team Building Innovation (Hong Kong).
Engage your team in a music-filled day and show them that nothing is impossible, with this program that places an emphasis on three values that are cornerstones of a good team: Clarity, Commitment, and Collaboration.
Stand-out Features:
Customizable size ranging from 10 to 350 participants, with consistent levels of engagement for all participants
No worries if you have no prior musical experience; that is the whole purpose of this activity: to achieve what you deemed impossible!
Team Music has hosted over 300 companies and more than 20,000 participants.
Instruments will be provided, so all you need to bring is yourselves!
2 . THE AGENCY

Why not deploy the Agency team building challenge for your next team building day?
In this fun team building activity, your employees will be split into different teams, with each team then scripting, developing and finally filming their own TV commercial or short film, that aim to reflect key company themes and branding.
Costumes, props, cameras and all other needed equipment will be provided, ensuring the focus of your employees in putting their best feet forward in creating a memorable and creative summary of new company developments in this team building event.
Stand-out Features:
Customisable for 10 to 100 participants.

All necessary cameras, props, and costumes will be provided!

Venue is flexible, and Melbourne has plenty of wonderful locations suited for this group bonding experience.
3. THE GREAT PURSUIT

Looking for unique team building ideas? Then look no further than the Great Pursuit!
In this unique blend of the Amazing Race and orienteering, you and your team will experience one exciting urban adventure race packaged as a corporate team building activity.
Success will hinge upon factors such as strategy, teamwork and problem-solving skills – this means that the overall winner at the end of the day will not just be based on speed or the fastest legs.
Your employees will be split up into teams, and go on a trail around Melbourne hunting for clues and solving puzzles, all in the aim of getting to the next destination as quickly as they can! Watch as their communication skills are put to the test, with the overall winner being decided based on completion time.
Stand-out Features:
Customisable for groups of 5 to 150 people.

Event will be held in the CBD and St Kilda areas.

Program can be tailored to suit any kind of fitness level!
4. CORPORATE KIDNAP

Corporate Kidnap has been one of the classic corporate team building activities offered in Melbourne, where teams solve clues and work together through a series of challenges to find their kidnapped staff member.
This team activity has been amongst the most popular corporate activities in Victoria, and takes place both in the office as well as out in the city as teams coordinate, track and devise strategies to find the kidnappers.
Stand-out Features:
Customisable for groups of 5 to 150 people.

This activity will be held in the CBD area, or alternatively in the Gold Coast and Yarra Valley areas!

There is no minimum fitness level required – this is a good team building activity for any team.
5. CITY SURVIVOR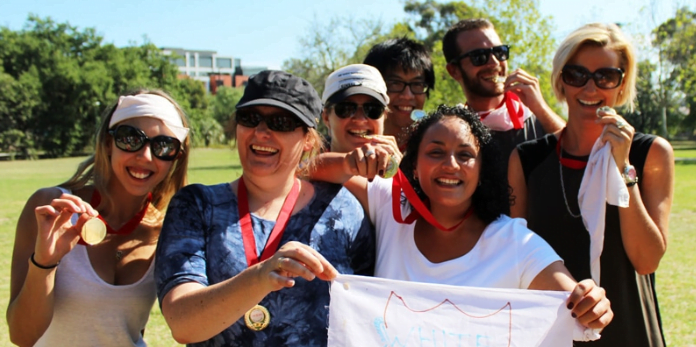 In this urban version of the popular Survivor series, your team will be required to outwit, outplay and outlast fellow competitors. This unique team building idea takes place in the form of a team building scavenger hunt, in addition to mini quests and games that require teams to display both tenacity and teamwork in order to successfully navigate through and be victorious at the end of this outdoor team building event.
There will be 'tribal councils' held, where voting is done to eke out the eventual winning team! At these 'tribal councils', teams will discuss the merits on why a certain team should remain or be voted out, with factors such as teamwork, listening skills, and problem-solving skills being amongst the judging criteria.
This is one of the classics amongst the myriad of corporate team building activities found in Melbourne!
Stand-out Features:
Customisable for groups of 5 to 100 people.

Venue is highly flexible – it could be any outdoor venue in Melbourne!

Duration of this event could be tailored from anywhere between one to four hours.